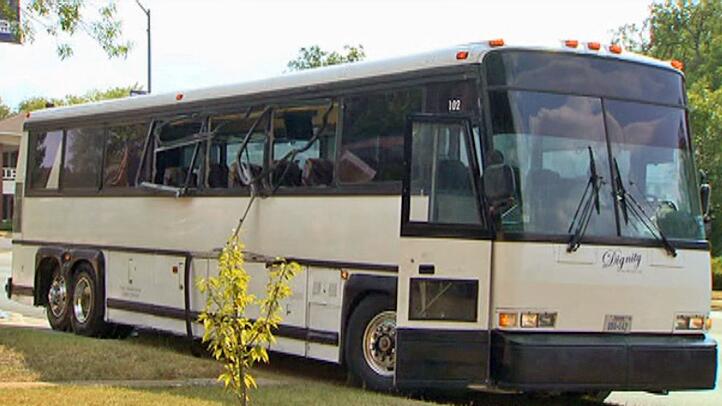 A bus carrying TCU students to the Horned Frogs' opening game with LSU struck a utility pole late Saturday afternoon, injuring nine passengers.
The accident happened around 3:20 p.m. in the 2500 block of South University Drive, about two blocks north of the Fort Worth campus.
The bus driver reportedly rolled the bus up on the curb intentionally after becoming concerned about a problem with the brakes.
A MedStar spokesperson told News 8 that there were 50 people on board the charter bus, which was operated by Dignity Outreach Center of Dallas. Four of the nine injured were taken to a hospital for observation, but there were no reports of serious injuries.
The students were headed to AT&T Stadium in Arlington, where No. 20 TCU opens its 2013 season against the 12th-ranked LSU Tigers in the Cowboys Classic.