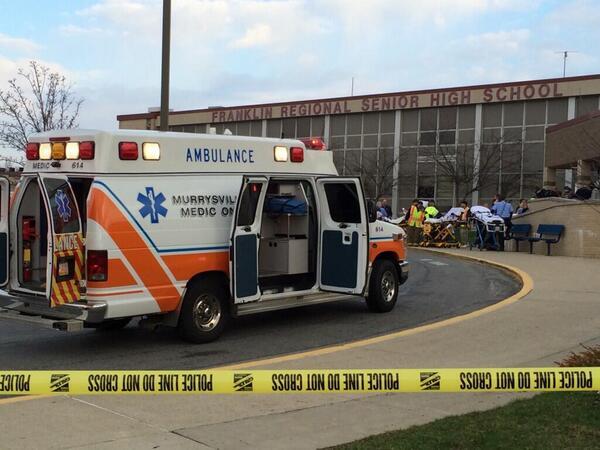 At least six people have been injured in a reported stabbing Wednesday morning at Franklin Regional High School in Murrysville, according to Westmoreland County emergency management.
(SOURCE) One of the patients has been flown to a hospital in a medical helicopter. Forbes Regional Hospital in Monroeville is taking several of the other patients.
Several police cars and ambulances are at the school. Three medical helicopters are also there, ready to transport any of the injured.
A student reported that someone came into the school with a knife and started slashing people, including some of his friends. That information has not been confirmed by police.
A woman told Pittsburgh's Action News 4 that her son was in the hall, getting ready for class, when he heard screaming and saw someone stabbing students.